2014 Debbie Berton Walk

Goal:

$20,000.00

Achieved:

$20.00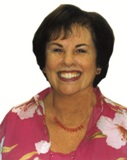 October 20, 2013
Lake Murray, San Diego
How do you want to participate?
HOW TO REGISTER
Register online using the buttons above to start a team, join a team, or register as an individual. Online registrations and online donations close at midnight on Wednesday, October 16. Walk-in registrations and donations are ALWAYS welcomed in person at Lake Murray on Sunday, October 20, the day of the walk. Thank you!
Register by mail by mailing your completed entry form along with payment to Susan G Komen for the Cure, 4699 Murphy Canyon Road, 102B, San Diego, CA 92123. Every participant must have an entry form completed on their behalf. T-shirt price goes up to $25 after October 16.
Register in-person the day of the walk.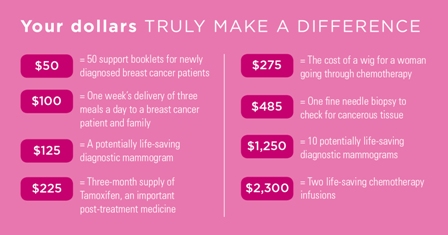 75% of every dollar raised stays in San Diego to help qualified uninsured women with everything from mammograms, chemo, biopsies, to meal delivery and child care. The remaining 25% goes back into international research. Click here to see where the money goes locally.
Event Schedule:
12 PM Donations taken, opportunity drawing tickets available for purchase, food, mingling, entertainment and fun!
1 PM Walk begins, this is a fun 1.5 mile walk.
2 PM Opportunity drawing winners announced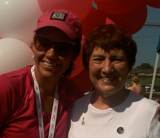 Please allow three minutes of your time to watch a compelling video with Kristen and her mother Barbara; both survivors of breast cancer. Click here

Additional Information
Read the history of The Debbie Berton Walk
Read about The Debbie Berton Walk's goals, purpose and facts
Generous Sponsors of the Debbie Berton Walk
Debbie Berton Montage
(click here)

"Oh, Jennifer: Just the words I needed to hear today. Your mother was a very wise woman indeed." Anne McColl



In the interview, Debbie suggests to not worry about being so "perfect"...she says, "enjoy and spend as much time as possible with your children when they are young because the time goes so very fast. Once the kids are grown you'll have a lot of time to arrange photo picture albums or clean your home to perfection; now's the time to enjoy your kids!"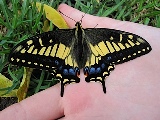 Happiness is a butterfly, which when pursued, is always just beyond your grasp, but which, if you sit down quietly, may alight upon you. - Nathaniel Hawthorne


To link to The Debbie Berton Walk facebook page, click here.

For The Debbie Berton Walk twitter page,