2014 Debbie Berton Walk

Goal:

$20,000.00

Achieved:

$475.00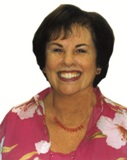 October 12, 2014
Lake Murray, San Diego
How do you want to participate?
HOW TO REGISTER
The 7th Annual Debbie Berton Walk is named after a Lake Murray community member who lost her battle with breast cancer in 2009. Her daughter, Jennifer Berton Handler, founded the walk to create community solidarity and to raise funds to fight breast cancer.
Please register online in advance to avoid lines the day of the walk. Our event is always free though donations are always appreciated! Event Day registrations are also welcomed.
Register in-person the day of the walk.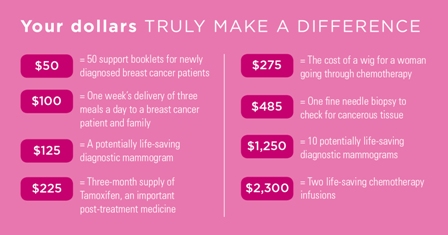 75% of every dollar raised stays in San Diego to help qualified uninsured women with everything from mammograms, chemo, biopsies, to meal delivery and child care. The remaining 25% goes back into international research. Click here to see where the money goes locally.
Event Schedule
12:30 p.m.
Reception, raffle, entertainment, food! Bring cash/checks to buy tickets, we have great prizes! Thank you Terra Catering & Golden Bagel Cheers & Flour Power. Back by popular demand: D.J. Zack Gitler & the PHHS Cheerleaders!
1:00 p.m.
Welcome Address: Survivor Story by Mrs. Ina Cantor
We are honored this year to have San Diego Community member, Ina Cantor, loving wife, mother, grandmother, friend, share her breast cancer story with us. Ina Cantor and her husband Sammy Krumholz, pictured here, had just returned from a safari in Botswana when Ina went for her annual breast exam. She was diagnosed with breast cancer in February of this year.
1:15 p.m.
Walk Begins.
This an easy 3-mile roundtrip path at the lake (1.5 miles to the halfway point and 1.5 miles back). For everyone's safety, bicycles, scooters, rollerblades, skates and skateboards are discouraged. (Wheelchairs and strollers are welcomed!)
2:00 p.m.
Winners of raffle prizes announced
2:30 p.m.
The End
Ticket prices
Food: suggested donation of $5
Opportunity drawing: $5 each
Children's drawing tickets: $1 each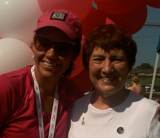 Please allow three minutes of your time to watch a compelling video with Kristen and her mother Barbara; both survivors of breast cancer. Click here

Additional Information
Read the history of The Debbie Berton Walk
Read about The Debbie Berton Walk's goals, purpose and facts
Generous Sponsors of the Debbie Berton Walk
Debbie Berton Montage
(click here)

"Oh, Jennifer: Just the words I needed to hear today. Your mother was a very wise woman indeed." Anne McColl



In the interview, Debbie suggests to not worry about being so "perfect"...she says, "enjoy and spend as much time as possible with your children when they are young because the time goes so very fast. Once the kids are grown you'll have a lot of time to arrange photo picture albums or clean your home to perfection; now's the time to enjoy your kids!"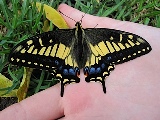 Happiness is a butterfly, which when pursued, is always just beyond your grasp, but which, if you sit down quietly, may alight upon you. - Nathaniel Hawthorne


To link to The Debbie Berton Walk facebook page, click here.

For The Debbie Berton Walk twitter page,