MAPS & PARKING
DIRECTIONS TO THE RACE AND PARKING
From 5 south: Take the Sassafras (Airport) Exit. Turn left on Laurel heading east up to the top of the hill. Look for street parking near and around the west side of Balboa Park, and in available pay lots.
From Highway 163 southbound: Take University exit. Turn right on University, then left on 4th Avenue. Once you near Balboa Park begin to look for parking.
Do not attempt to drive to the Race staging area from the east side of Balboa Park, as you will not be able to drive across the Laurel Street Bridge.
There is street parking on 1st, 2nd, 3rd, and 4th Avenues between Upas and Grape. We strongly encourage you to carpool if possible, and allow extra time to walk from your car to the starting line.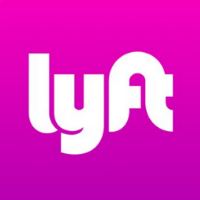 25% off your Lyft ride to the Race!
Don't want to deal with traffic or finding a parking space? Use the Lyft promo code SDKOMEN on Race Day for 25% off up to 2 rides for both new and existing Lyft users to/from the race.



BUS SHUTTLES
There will also be parking on the east side of Balboa Park along Park Boulevard, in the lots behind the Organ Pavilion and the Hall of Champions and in the parking lot on the east side of the intersection of Park Boulevard and Presidents Way.
Shuttle bus services will be available from 6:00 a.m. to 7:15 a.m. Shuttle buses will pick up and drop off at the trolley kiosk inside the parking lot located on the east side of the intersection of Park Boulevard and Presidents Way. The return bus shuttle service will be available from 4th Avenue and Laurel Street back to the parking area from 8:30 a.m. to 11:15 a.m.
If you prefer to walk to the start line from the east side of the park, plan to allow approximately 10 to 15 minutes for the scenic 3/4 mile walk to the starting area located on the west side of Balboa Park.
Spectators are encouraged to avoid driving to the race and take MTS bus and trolley services to Balboa Park. Day Passes are available on the Compass Cloud mobile ticketing app. Visit sdmts.com for more info.
Please note: Online registration will close at midnight on Wednesday, October 31st so that our Race team can get everything together for the Race Day.
No matter what method you choose to come to the Race, we suggest you try the 511 service for the San Diego area (www.511sd.com) This is a free telephone (dial 511) and Web-based program that provides commuters with up-to-the-minute freeway drive times, transit routes and ride sharing information.